T & M Limousinen Service GmbH
T&M Limousine Service is an indispensable part of the northern German chauffeur sector, firmly established here for almost 30 years. Originating from the restructuring of a taxi company on Hamburg's Rothenbaumchaussee, the business expanded with a move to Alsterdorfer Straße.
Since 2006, the operational headquarters have been in Sportallee, just 2 minutes from the terminals of Hamburg Airport and 15 minutes from the city center, ensuring very fast response times and utmost flexibility.
The initial impetus to transform a taxi business into a chauffeur service company remains the guiding principle to this day: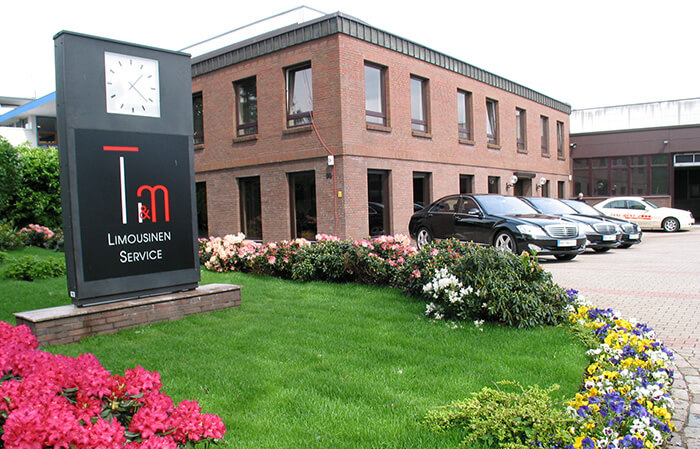 More service, more customer care, more comfort, luxurious vehicles!
Thus, the expansion to include specially trained and highly flexible drivers and office staff was only a logical consequence, which also applies to the fleet, offering a broad spectrum of chauffeur services, including electric mobility.
<! ========= Cool Timeline Free 2.7.1 =========>
T&M Limousinenservice - Geschichte