Rent an exclusive bus
Coach hire: comfortable and reliable vehicles for every need
Rent an exclusive bus
Coach hire: comfortable and reliable vehicles for every need
Rent a bus
Event, function, meeting, etc… the right bus for every occasion
At T&M Limousine Service, we offer comprehensive coach solutions for your corporate events and business trips. With modern and comfortable coaches, we guarantee a safe and comfortable journey for your employees and business partners. Our goal is to provide you with the best possible experience by offering flexible and customizable coach solutions tailored to your needs.
Whether you are planning a short business trip or a large corporate event, we have the perfect bus for you. Our buses are equipped with modern amenities, including comfortable seats, air conditioning and entertainment systems.
We look forward to helping you organize your next event.
Hire a coach with T&M Limousine Service
Experience the freedom of traveling with our exclusive coach service. Whether you are traveling with friends, your family, your club or your company – with our comfortable coaches you will reach your destination safely, relaxed and at a fair price.
Advantages of our bus service
Competent advice: You will be assigned a personal contact person who will provide you with expert advice on all aspects of your coach rental.
Safe and environmentally friendly: The coach is one of the safest and most environmentally friendly means of transportation.
Covid-19 regulations: We always keep an eye on the Covid-19 regulations of all federal states and EU countries and adapt our travel planning accordingly.
Individual planning: The coach is flexible and can be planned individually according to your wishes and specifications.
Best conditions: We always find the right coach at the best conditions for you and your group.
What is the right bus size?
The choice of different bus sizes, from small minibuses to large coaches with several rows of seats, makes it possible to find the perfect solution for every need, whether it's a small group trip or a large business event.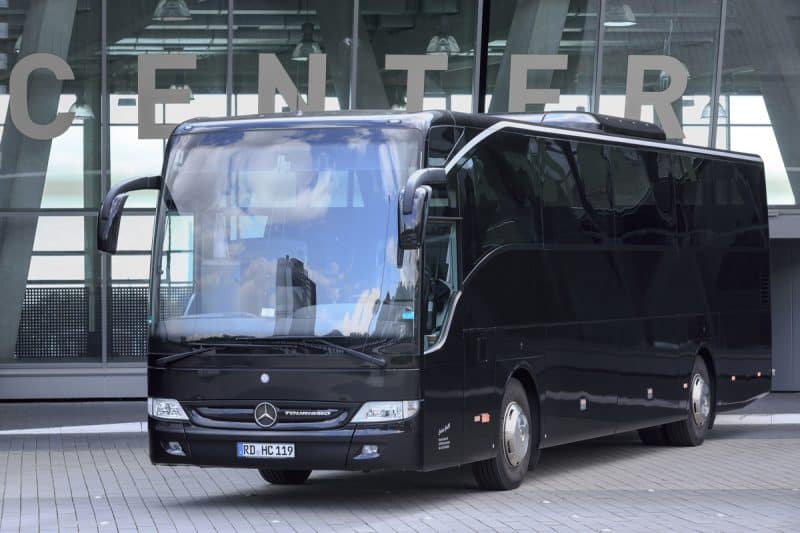 Midibus
The Midibus is the perfect solution for groups of up to 35 people.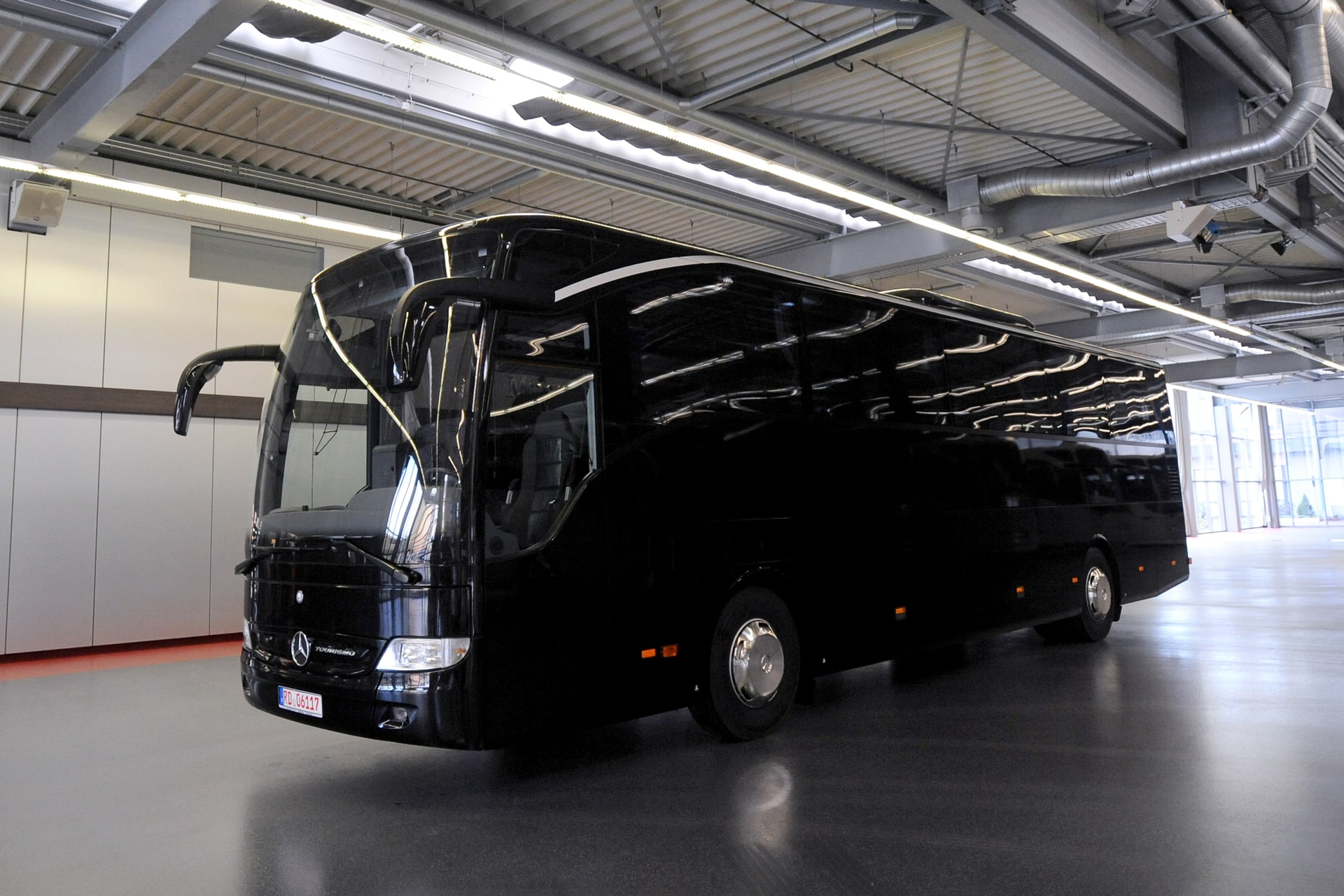 Coach
The coach is the perfect solution for groups of up to 45 people.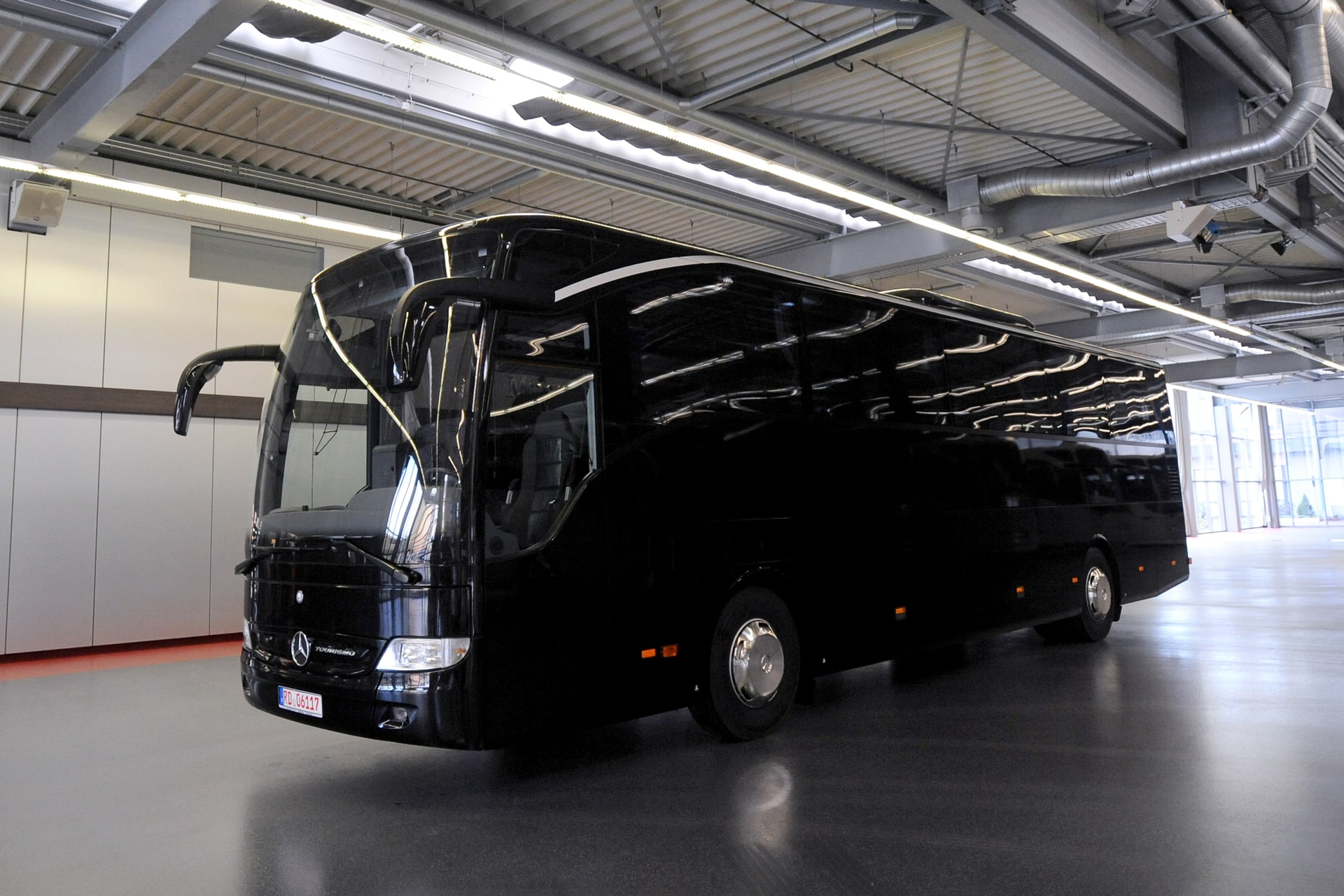 VIP-Bus
The coach is the perfect solution for groups of up to 45 people.
Further information about our driving service: