Our health and safety standards at T&M
Covid-19 precautionary measures
At T&M, we take various measures to protect our passengers and, of course, our chauffeurs and employees.
We have adapted our operating processes to our new health and safety standards and take comprehensive safety measures to prevent contagion – every time we drive.
Driving instead of flying: comfortable, convenient, individual and safe
For business travelers, the significantly reduced risk of infection due to our clean and always freshly cleaned vehicles, in contrast to public transport, is an important aspect in order to get to your destination safely.
All T&M chauffeurs have been trained in the special protective measures in connection with Covid-19 and have been required to maintain a particularly high standard of personal hygiene.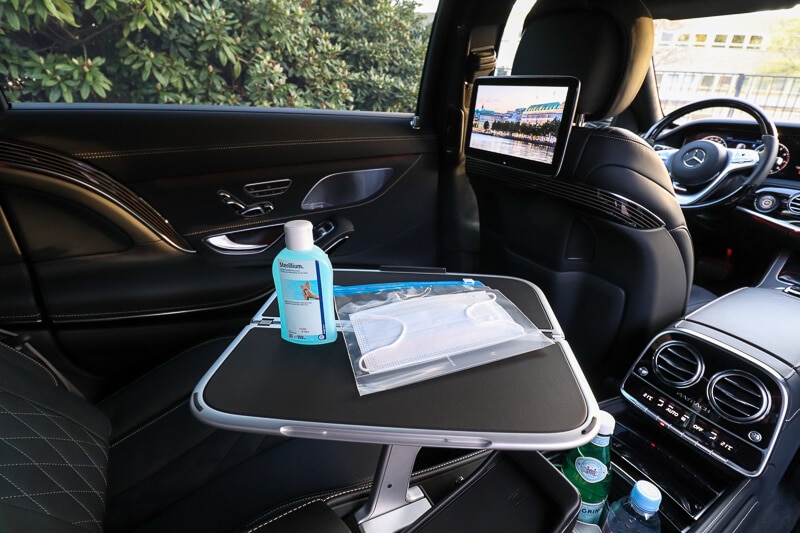 Safety distance in the vehicles
Our vehicles are disinfected particularly thoroughly after each passenger transport. The focus is on the sensitive points on the vehicle – the door handles, the headrests and the like. In addition, a cutting disc can be booked free of charge for each vehicle class.
We are happy to offer you our Mercedes V-Class as a replacement for the classic sedan. The electric doors in our Premium Vans allow contactless boarding and alighting, as well as a distance of over 1.5m from the chauffeur.